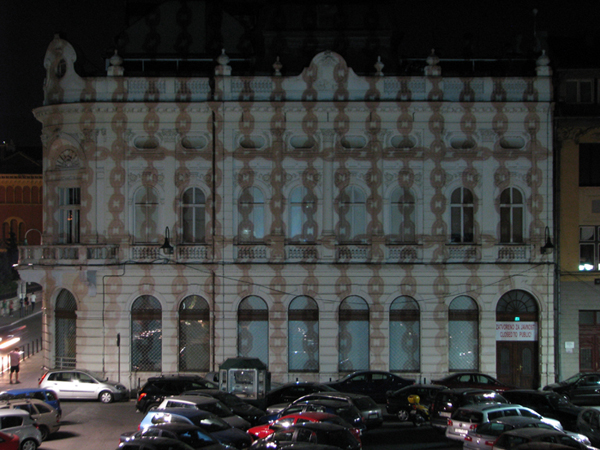 CLOSED TO PUBLIC // 2011.
Video installation on the facade of the Art Gallery of Bosnia and Herzegovina.
Photo: Daniel Premec

The artist intervention in public space Closed to Public is initiated by specific circumstances surrounding the Art Gallery of Bosnia and Herzegovina.
I project a photograph of chains onto the facade of the Art Gallery: they symbolically point to a current social standing and unfortunate position the Gallery is in at the present moment.
The Art Gallery resembles a module – a memory collector that reflects and represents our identity and multiculturalism. Its primary goal is to educate new, young generations so they can learn how to acknowledge priceless values that the module preserves and cherishes. The module safeguards artworks created by numerous famous artists, who participated in the development of our society, our cultural identity and our art history. The chained module is now stopped in the course of processing new history, prevented to keep completing its primary goals, brought to the verge of bare existence.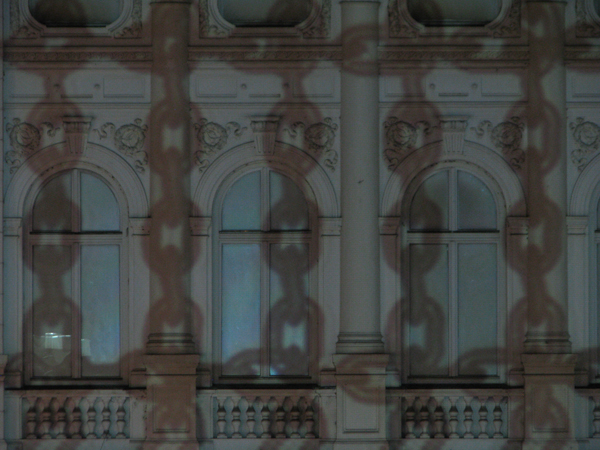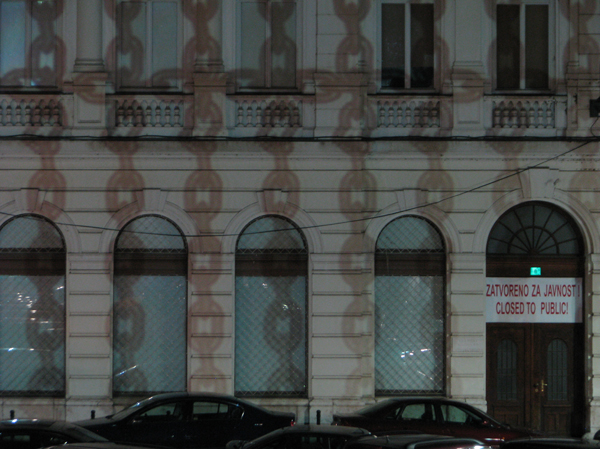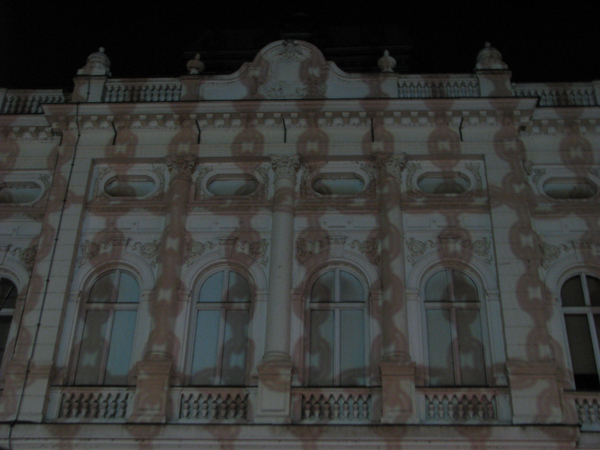 © All images on this site and their copyrights owned by Nela Hasanbegović unless otherwise stated.
Images are not to be reprinted or reused without the expressed permission of Nela Hasanbegović.