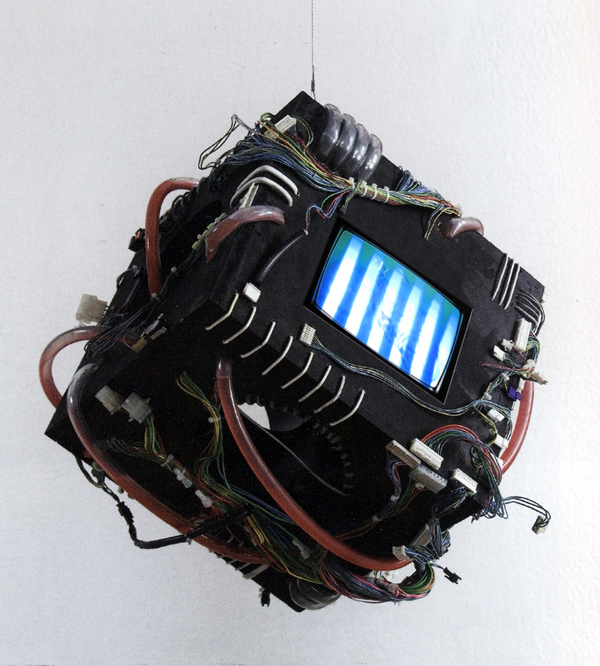 THE PERFECT WORLD // 2009.
INSTALLATION
DIMENSIONS / VARIABILITY // MATERIAL / MIX MEDIA
Photo: Nela Hasanbegović


Perfect World ironises contemporary life on the planet Earth. The work treats contemporary society as dependent on technology, robotics and other scientific discoveries intended to make life easier, but in reality, quite the opposite happens, leading human civilisation to dehumanisation and absolute ruin. The Earth is represented as a black module – a bomb or a machine, an antipode to the organic form, which bombards the "viewer" with its aggressive content and contributes to the overall experience of the work.
While preparing the work I used materials which I found in different places, nooks and corners, legal and illegal rubbish tips. The objects Iused include old computer cooling fans, motherboards, cabling, players, monitors, bulbs, timers, pipes containing oils, other various liquids and other waste of consumer society.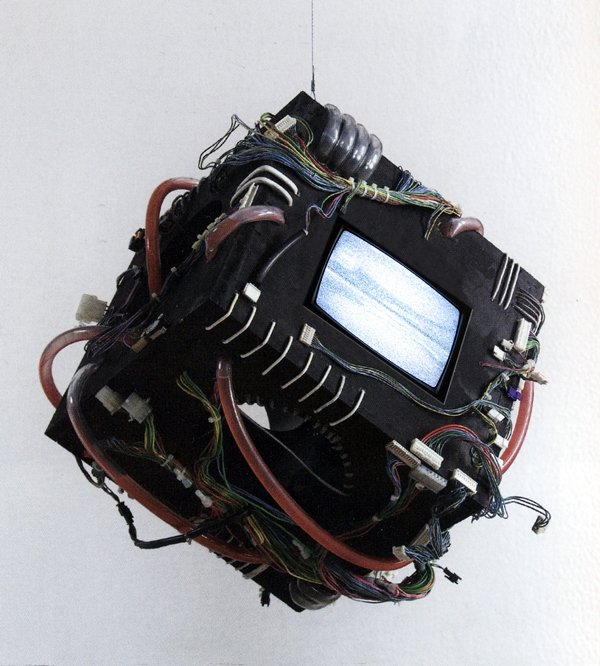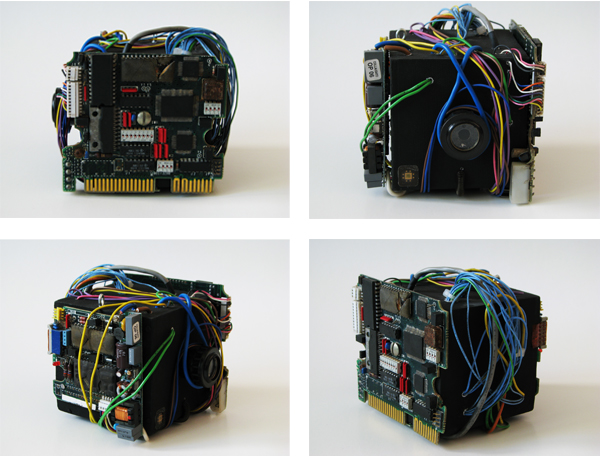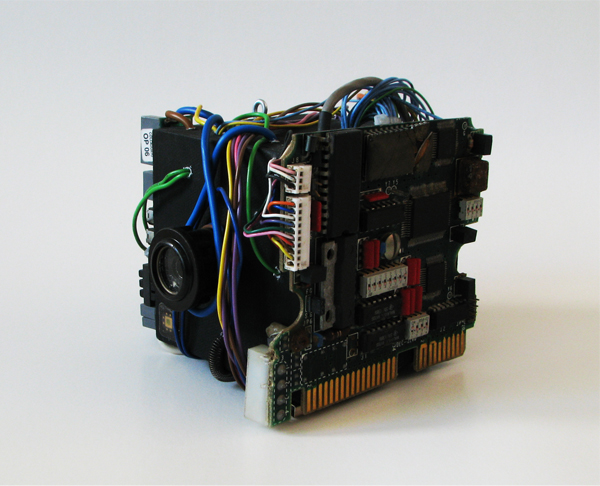 THE PERFECT WORLD // 2009.
SCULPTURE
DIMENSIONS / 10 X 10 cm // MATERIAL / MIX MEDIA
Photo: Nela Hasanbegović






© All images on this site and their copyrights owned by Nela Hasanbegović unless otherwise stated.
Images are not to be reprinted or reused without the expressed permission of Nela Hasanbegović.